How does the sizing on our site works?


On average there are 2 whole sizes difference between a Colombian and a European size. That means when you wear a European dress size 40, you're a Colombian size 36. But because we women come in all shapes and sizes we recommend measuring your waist size.

Please note: did you have a different brand (or even an imitation waist trainer) before? These sizes do not match the sizing of our Ann Chery Original Waist Trainers Cinchers.
How to choose my size the right way?

It is really not difficult with the help of the steps below. As long as you measure well! Do not put the measure tape too loose but also not TOO tight around your body.
Take your waist and belly measurements ---> your waist is the smallers part of your upperbody and your belly is the widest part of your upperbody.
For the Latex Fitness Belt use this measurement guide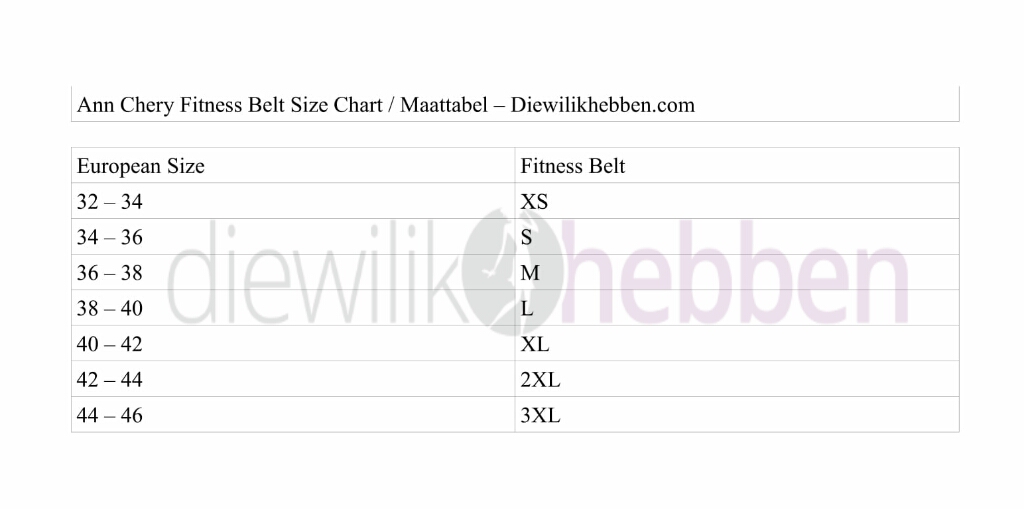 I am not sure about my size
With the size chart you can also take your abdominal measurements into comparison. This is not necessary in 95% of cases.

Also have a look at the example pages. Here you can see the Ann Chery Waist Trainers in different sizes worn on different bodies.
In case of doubt you can always send us your measurements! Just ask us through our Online Chat or e-mail us.

All models Waist Cinchers

All Ann Chery Waist Cinchers on our site are made of the best quality latex. The inner lining is provided with a layer of cotton to absorb perspiration. Ann Chery latex Waist Cinchers have a hook and eye closing, aside from the Fitness Waist Belt.
There are models with 3 hooks with a distance between each row of 2 to 2.5 centimeters. The 3 hooks models are the long torso model with 3 rows of hooks. The distance between these rows are 2 to 2.5 centimeters as well.



All the differences between each model Waist Cincher is explained as well in our Online Choice Help.
...