Sale
Waist Cincher Vest Sport Latex 3 Hooks Long Torso
Flat tummy, slim waist, backsupport, work out, loose backfat and after giving birth, also available in large sizes. Full Sport Vest latex 2 hooks long model blue & pink . Choose size with waist measurement.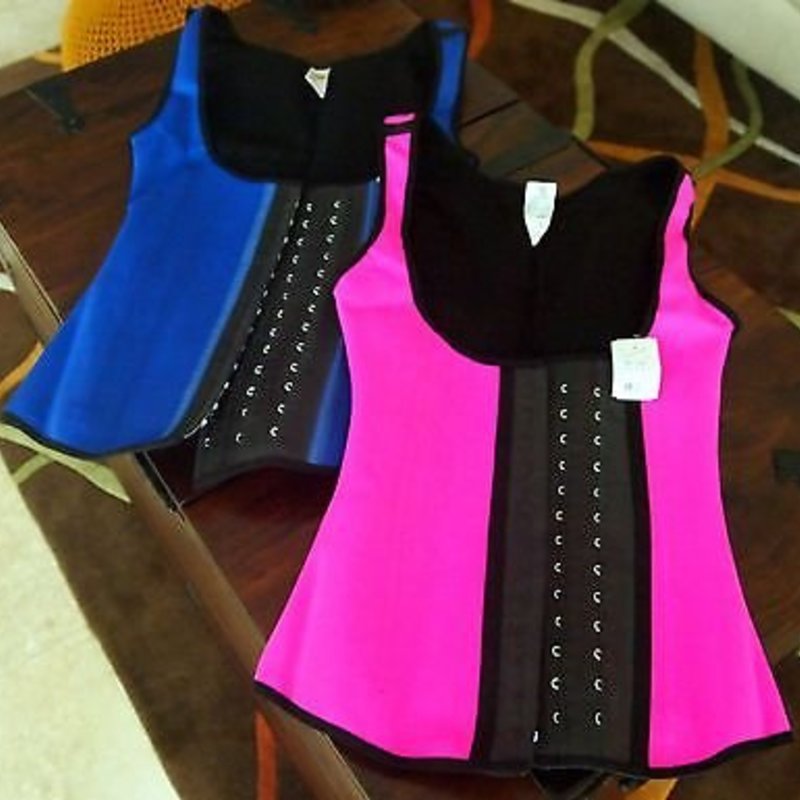 Waist Trainers Latex Sport Vest
Do you suffer from the rolls on the back just above the bra edge? And does training not help enoughto get rid of this back fat? Consider adding waisttraining to your work out routine. These Latex Full Vests Sport will make you sweat all over your upperbody and slim your waist. A Sport Full Vest contains latex and cotton but also extra elastane for extra strong firming. This way it is good for working out in it, but also suitable for everyday wear under your clothes.