Latex Waist Trainers Ann Chery Original
The sizes are listed with every product online as S, M, L etc with the European clothing size in figures for your convenience.
To avoid confusion, we do not mention the Colombian size in figures for the products.
Or you measure your waist circumference and waist size and compare it with the table below. Please note: only the COLOMBIAN SIZES are listed here, NOT THE EUROPEAN SIZES!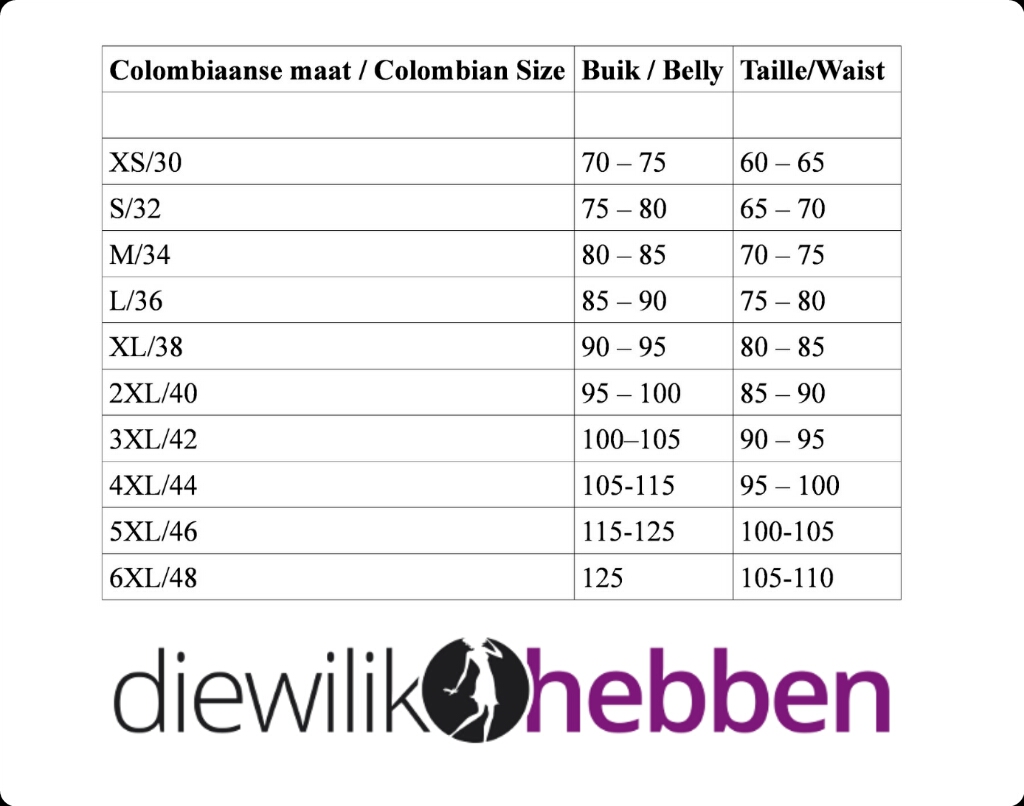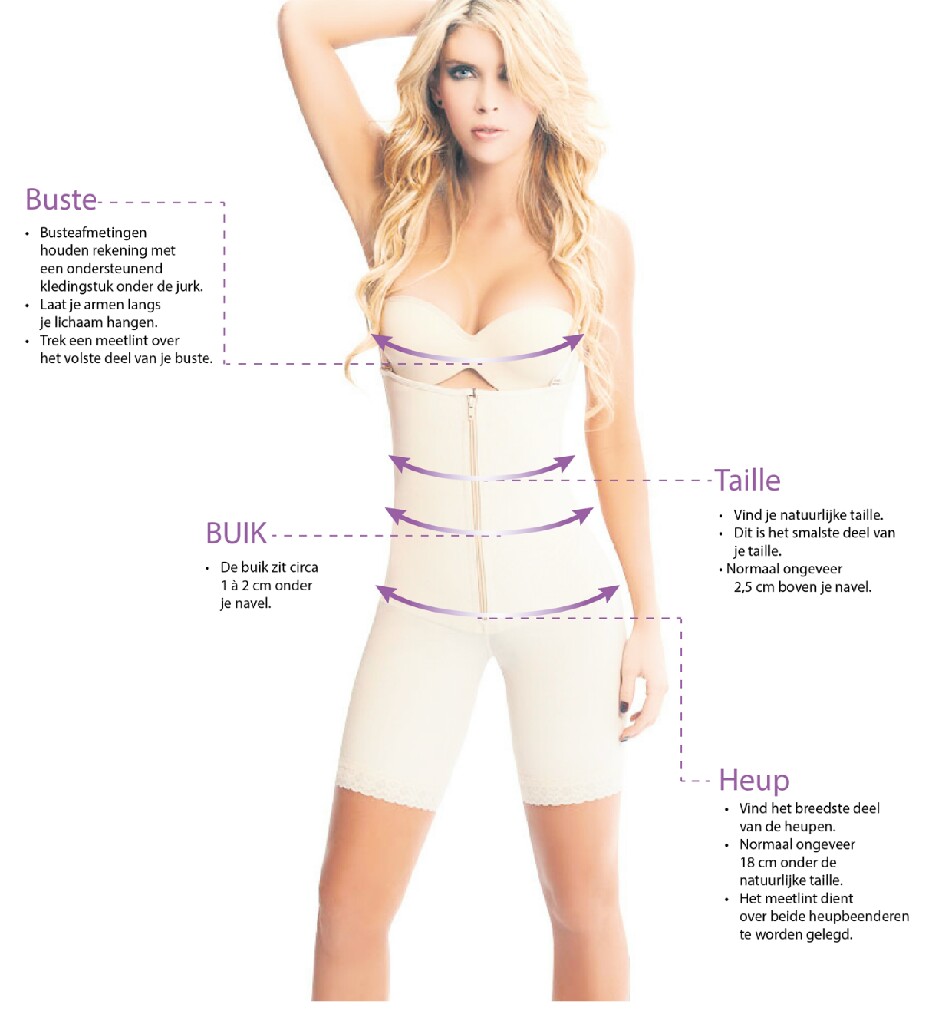 All this info and our Size Tables are only suitable for Original Colombian Waist Trainers .